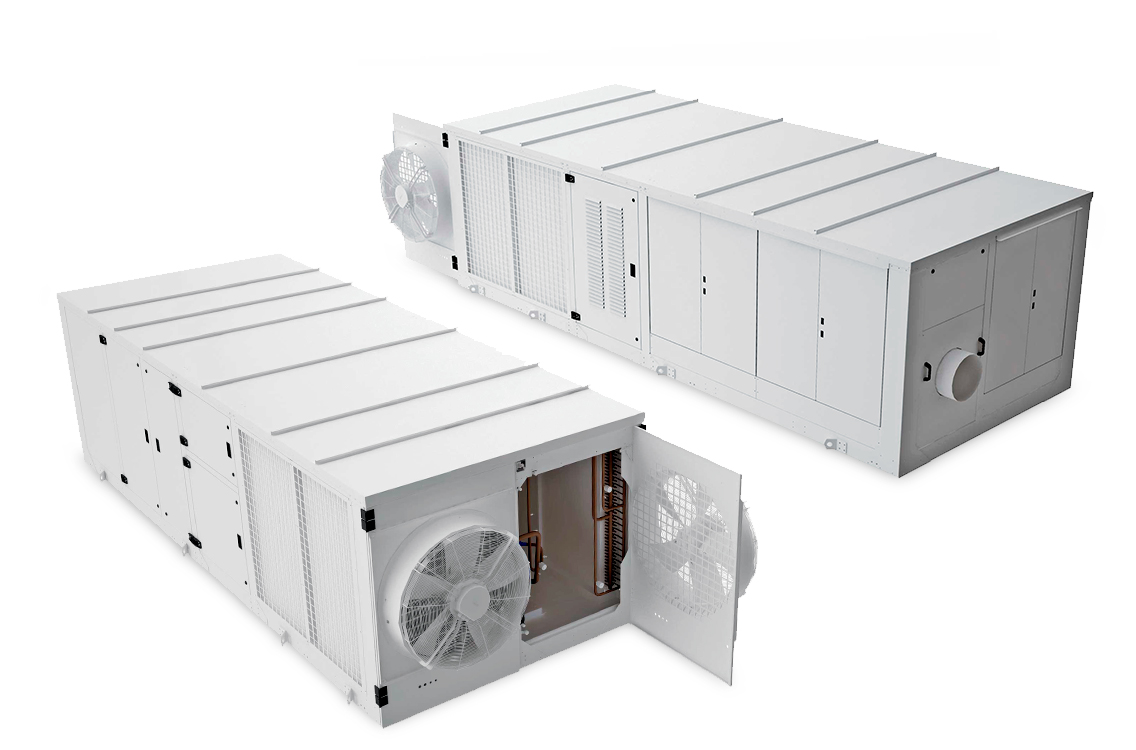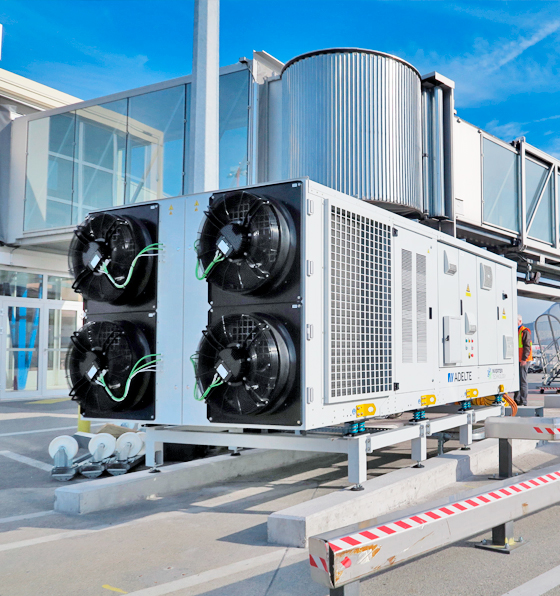 Axial EC FAN
The latest generation axial fans EC (Electrically switched) allow us to adjust the fan speed according to the pressures of the refrigeration circuit. This type of fan reduce the consumption of these components thanks to a fine regulation.
Mode of operation: Continuous operation (S1)
Control input 0-10 VDC / PWM
Type of protection: IP 54 (acc. to EN 60529)
Insulation class: "B" ("F" applying to the main components as per EN)
Bearings: Maintenance-free ball bearings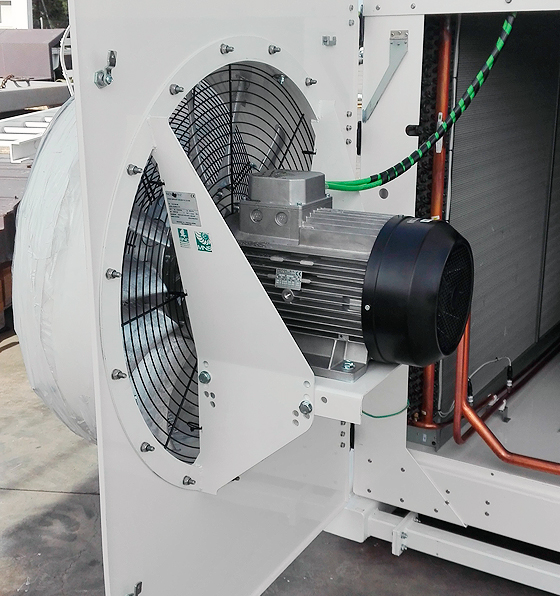 Mounted door Condensation fan
Folding door for total access to all components of the refrigeration circuit of the equipment. Amplitude of access for a fast preventive maintenance and a fast substitution of components.
Water proof aluminum nozzle for noise reduction for extended life
Accesibility to frigorific components
Heavy duty low friction slewing ring
Rotation up to ±90º
1 Rotation limit switch and 2 proximity sensors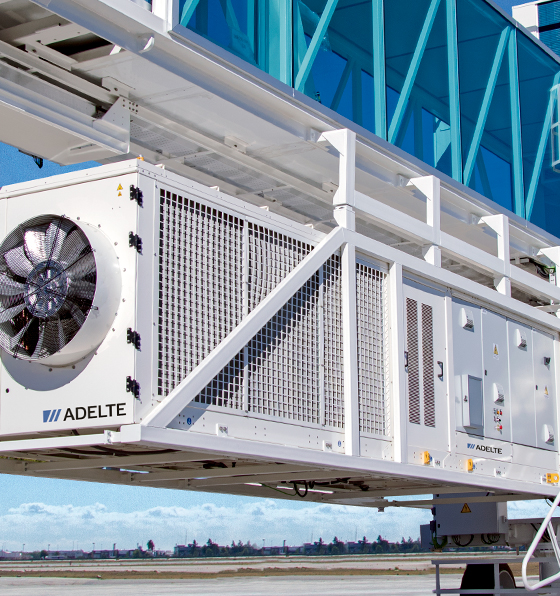 High durablity structure
ADELTE's PCA is designed to work under all environments around the world, with special treatments for saline and corrosive environments type C5M. The high quality of the structure and the panels assures lifespan to the equipment in exteriors, stand or bridge mounted
Heat exchanger grill protector
Side metal panels with great thermal insulation.
Noise insulation for a better boarding experience
Quality coating of the steel structures and endurance for the life of the structure (20+ years)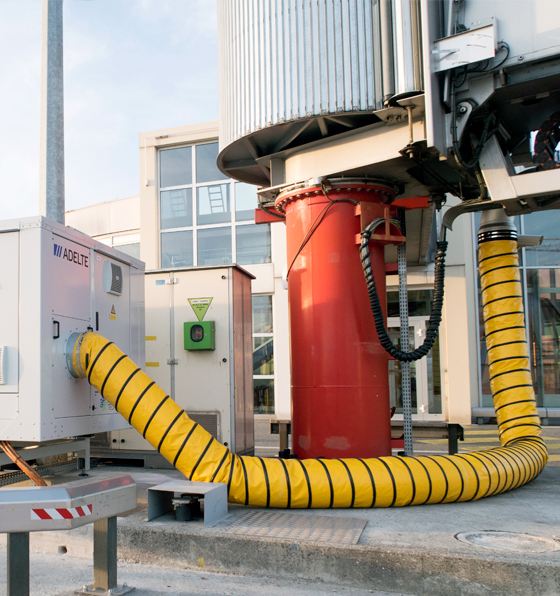 PCA Outlet Connection
The PCA equipment supplies the pre-conditioned air (-2ºC / 45ºC) through the outlet located on the front face of the equipment.
14" outlet diameter
Double outlet connection (optional)
High efficiency air conditioning ducting system
External stainless steel rigid tube (option)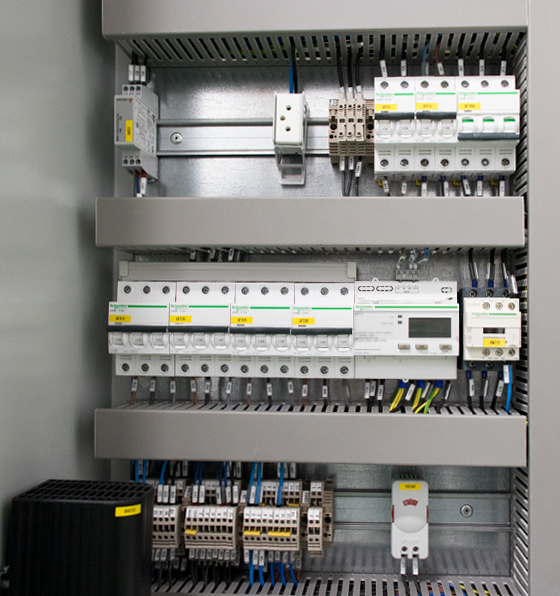 Power Cabinet
Electrical power panel where the basic switches and the protection elements of the main components are located (Compressors, Fans, etc ...)
European regulation EN 60204
IP 65 box
Treatment for saline and corrosive climate
Forced ventilation
High quality electrical components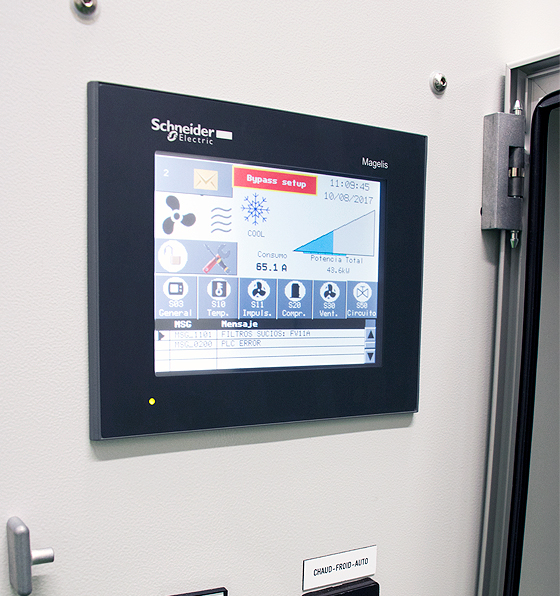 Control Pannel
Electrical control panel where the main control and communication elements are located (PLC, touch Screen, buttons, ...).
European regulation EN 60204
IP 65 box
Treatment for saline and corrosive climate
Forced ventilation
High quality electrical components
Narrow Body
ZEPHIR 90/35
Aeroplane Design Code:
C
Cooling Capacity:
93kW
Maximum Air Flow:
80Kg/min
Available Static Pressure:
6300 Pa
Discharge Temperature:
-2ºC
ZEPHIR 120/45
Aeroplane Design Code:
C
Cooling Capacity:
125kW
Maximum Air Flow:
80Kg/min
Available Static Pressure:
6300 Pa
Discharge Temperature:
-2ºC
WIDE BODY
ZEPHIR 160/60
Aeroplane Design Code:
D & E
Cooling Capacity:
160kW
Maximum Air Flow:
150Kg/min
Available Static Pressure:
8500 Pa
Discharge Temperature:
-2ºC
ZEPHIR 210/80
Aeroplane Design Code:
D & E
Cooling Capacity:
212kW
Maximum Air Flow:
150Kg/min
Available Static Pressure:
8500 Pa
Discharge Temperature:
-2ºC
ZEPHIR 270/100
Aeroplane Design Code:
E
Cooling Capacity:
266kW
Maximum Air Flow:
210Kg/min
Available Static Pressure:
10000 Pa
Discharge Temperature:
-2ºC
ZEPHIR 320/120
Aeroplane Design Code:
E & F
Cooling Capacity:
318kW
Maximum Air Flow:
210Kg/min
Available Static Pressure:
10000 Pa
Discharge Temperature:
-2ºC