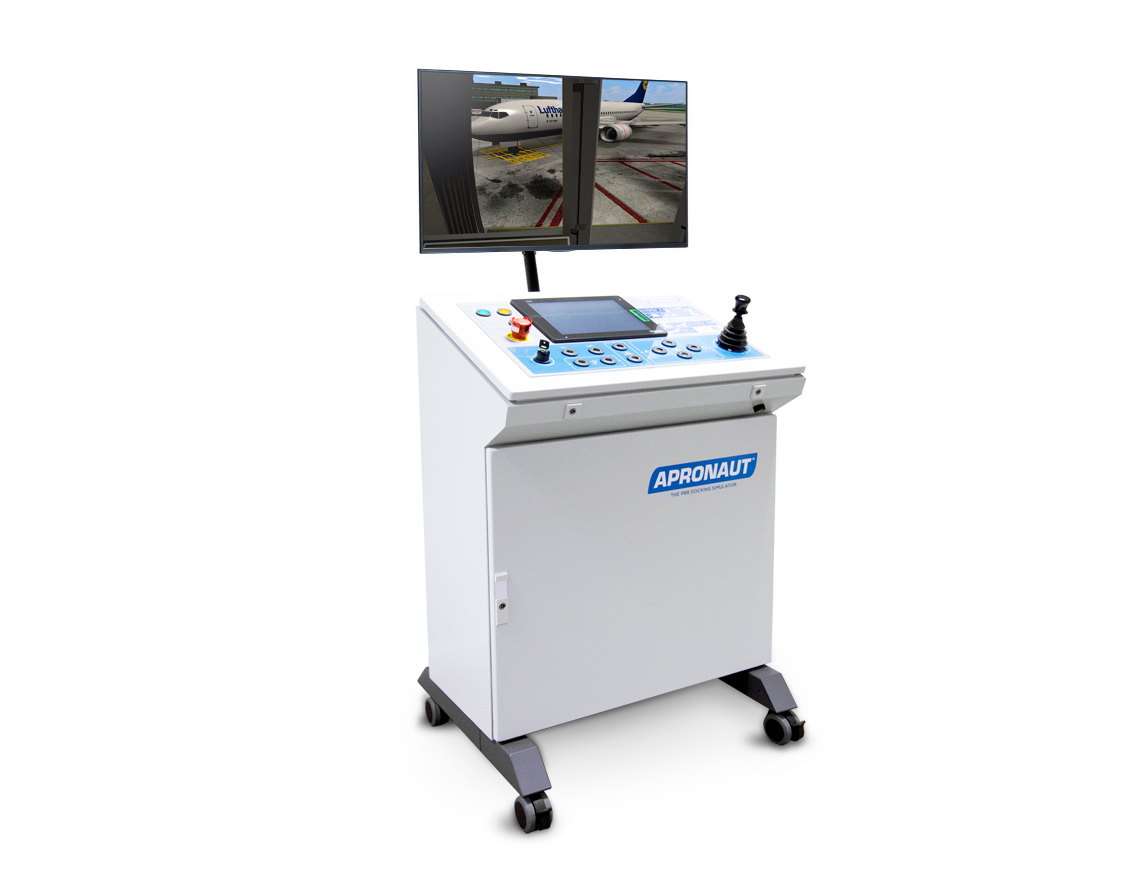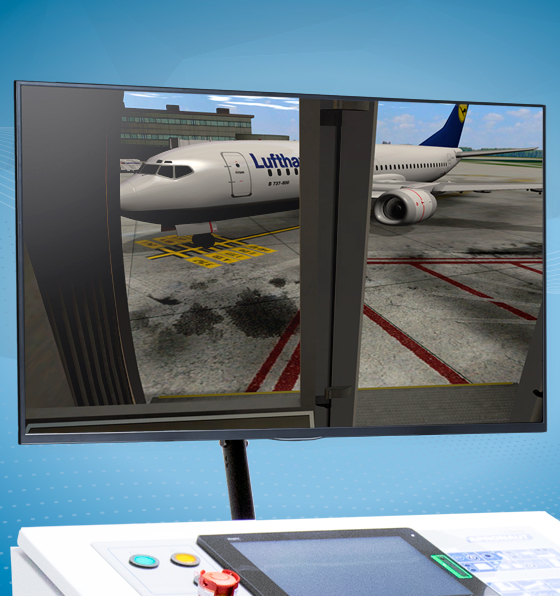 HD Graphics
Flat-screen displaying the renderings of aircraft and PBB cabins, as generated by the software.
Full 3D simulation of an airport apron and aircraft with realistic details.
Graphics with resolution of up to 1080p for panoramic screens and projectors.
Authentic representation of a Passenger Boarding Bridge operator's view.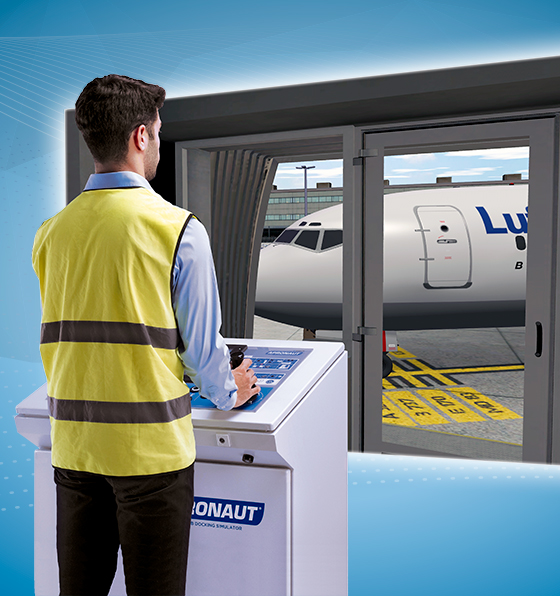 Real-Time Control
Control and drive console for the simulation of real-time docking manoeuvres.
Precision joystick that mimics all the movements of a real PBB.
LED lights and backlit buttons.
Real-time alert systems to warn of possible failures in docking manoeuvres.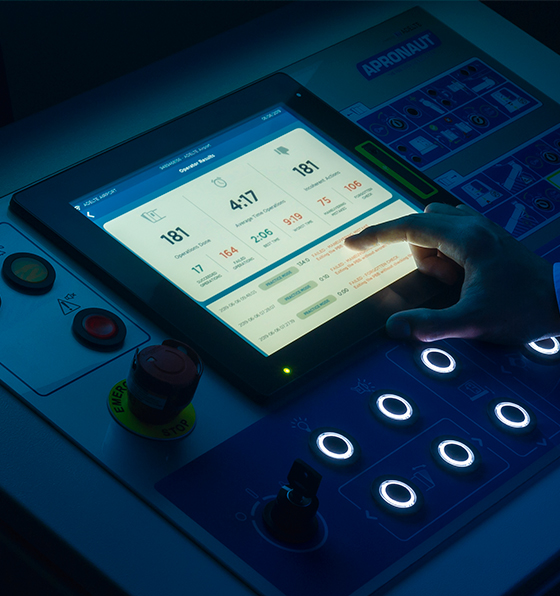 Touch Panel
This panel can be configured in shape and dimensions to match the control panel of any PBB at any airport in the world.
User interface designed for a quick and easy user experience.
Docking training sessions can be set up in just a few steps.
Easy login for any operator to practice and for the trainer to evaluate the operators' results.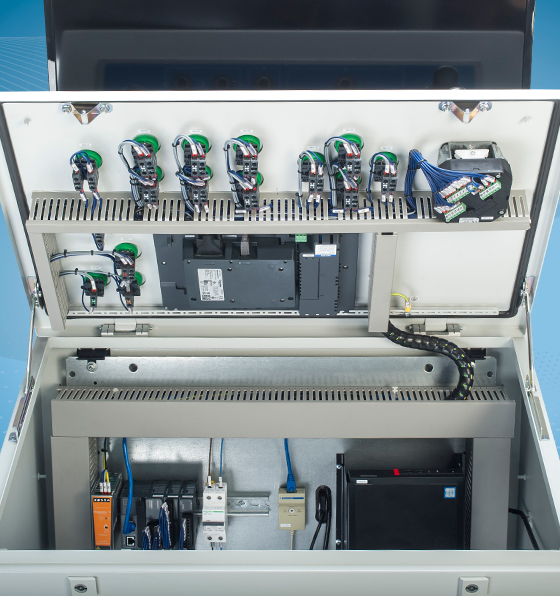 Mounted door
Easy access for fast preventive maintenance and replacement of components.
Quick replacement of any of the desk's hardware components.
Design that gives access to all the simulator's internal connections.
The Control Desk is fitted with ports that make maintenance easy and convenient.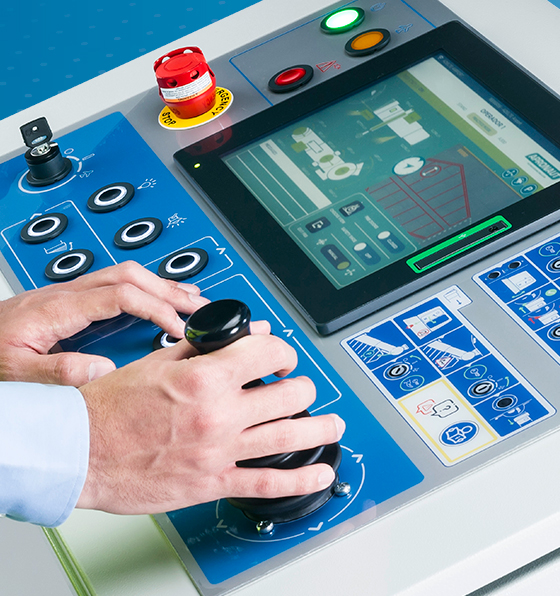 Real Desk
The control and drive panel is tailor-made to include different operating controls.
The APRONAUT desk is identical to ADELTE's PBB desks.
Both the graphic interface and the desk can be adapted to the design of other Passenger Boarding Bridge manufacturers' desks.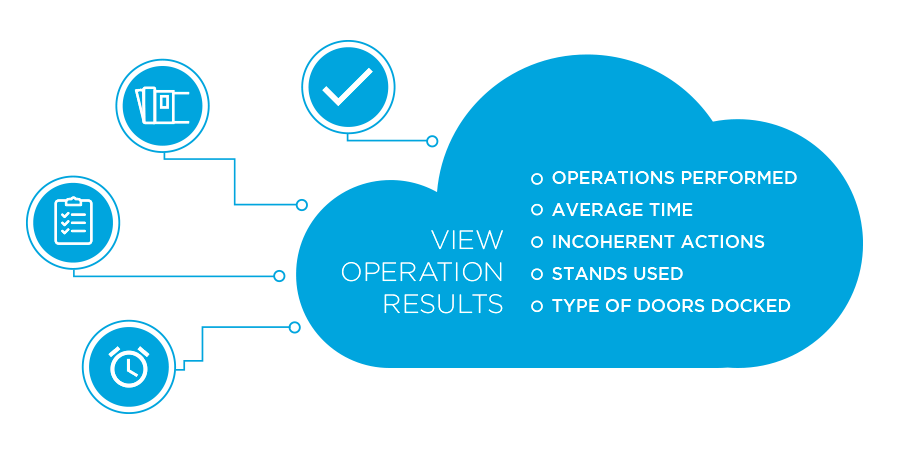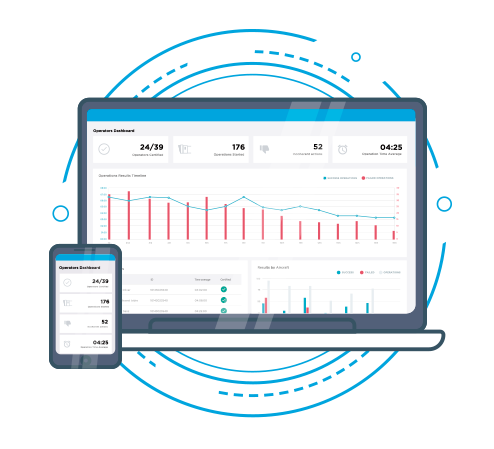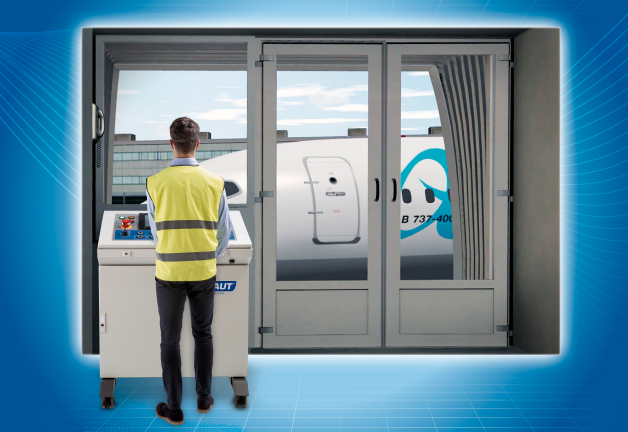 Designed for safe and comprehensive real-time training of both new and experienced PBB operators, covering multiple docking situations and without risking expensive equipment.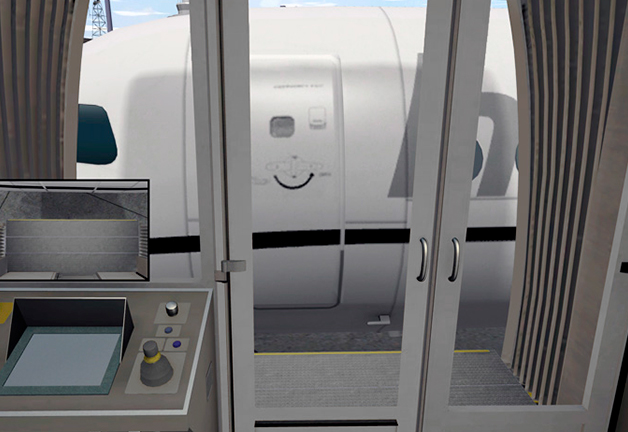 Realistic virtual apron environment
Offers a rich interactive multimedia experience, providing a virtual environment in which operators can make mistakes without consequences.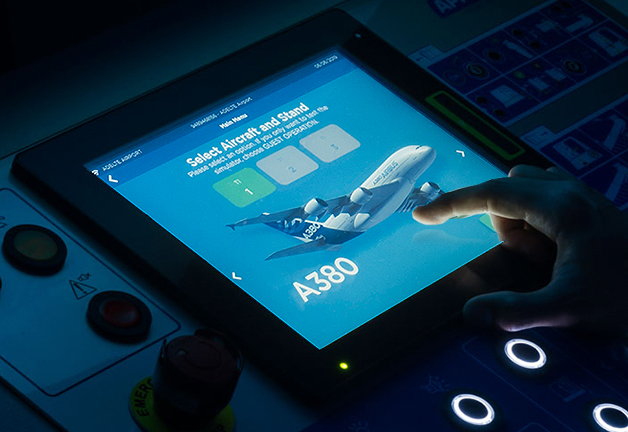 Fast Training for all types of aircraft
Numerous simulations can be carried out over a short period of time. APRONAUT® allows docking simulations with any type of aircraft, providing the most complete PBB training possible.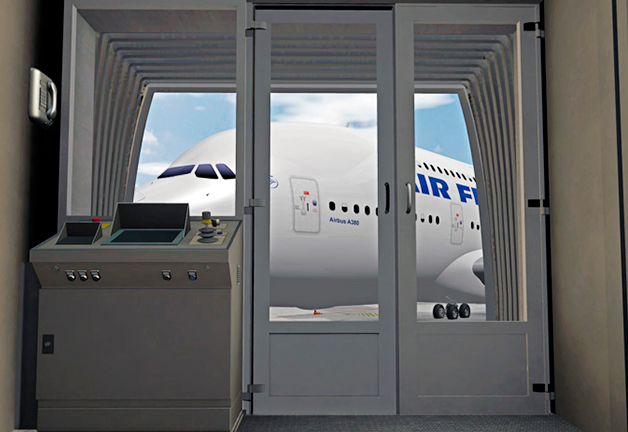 Rapid learning of procedures
APRONAUT® allows repeated practice of docking and undocking operations, which leads to rapid learning of PBB drive procedures, ensuring that staff are confident and familiar with the apron environment.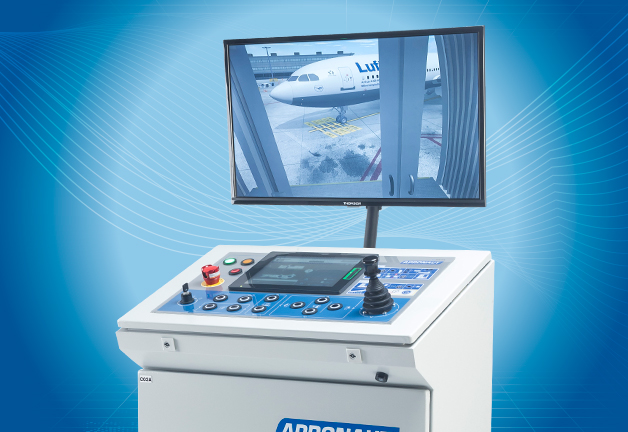 Custom-made hardware and software
Custom-made to match the specific airport where the simulator is used, including the taxiway configuration, number of PBBs, types of aircraft, staff to be trained, etc.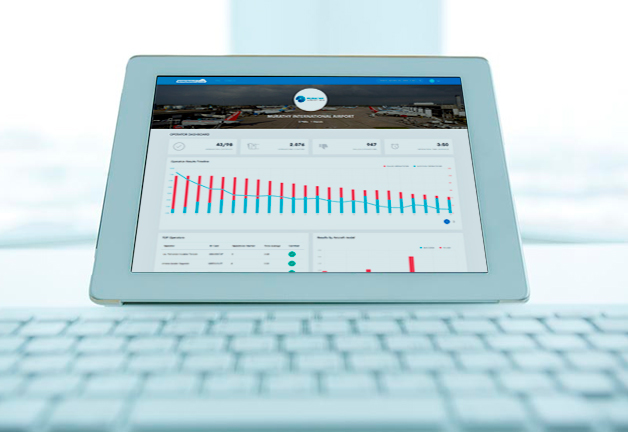 Detailed reports for trainers
APRONAUT® generates detailed reports that show the results of all past docking operations, including compiled and individual statistics. This is also useful for experienced staff to improve specific aspects of their driving skills.