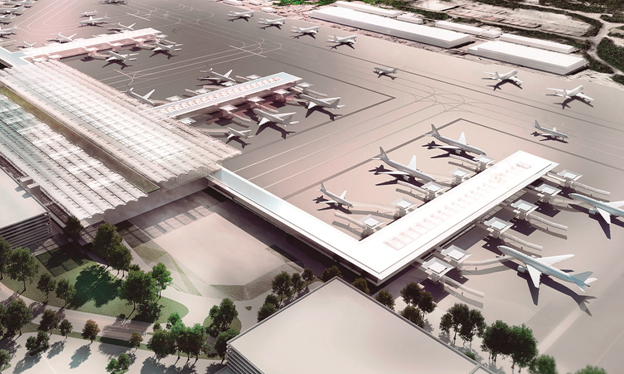 Barcelona, 17th of October 2017 – ADELTE has signed a contract with Manchester Airports Group (MAG) to design, manufacture and install 11 new Passenger Boarding Bridges at Manchester Airport as part of its £1bn transformation programme.
The new boarding bridges will be installed by ADELTE in late 2018 and early 2019 as part of the first phase of the Manchester Airport Transformation Programme (MAN-TP).
The 11 boarding bridges that will be gradually installed will be Apron Drive models with glass sided tunnels. In addition to protecting passengers from exposure to the often inclement weather in the north of the UK, ADELTE's advance systems will allow for more efficient and rapid turnarounds at Pier 1 of Terminal 2.